WHY THAI Food & Wine Restaurant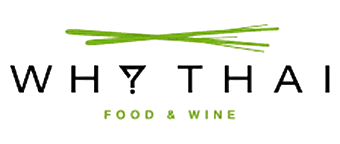 Kramarska Street 7, Poznań
phone +48 61 818 29 11


www.whythai.pl
Aperitif or dessert
when booking in advance

Out of passion for Thai cuisine, together with a team of talented Polish-Thai chefs, we have created a unique place which is WHY THAI. You will taste delicacies of Thai cuisine, wines of the best quality and original cocktails. The design of the WHY THAI restaurant is simple and elegant, allowing you to focus on the flavors and aromas. We adjust the spiciness of the dishes to the preferences of our Guests. Thanks to us, you will set off on a culinary journey to distant Thailand.
WHY THAI is located in the very center of Poznań. While strolling along the charming streets of the Old Town, you will find us in a historic tenement house on the corner of Wroniecka and Kramarska Streets.
We are a restaurant where you can meet the highest quality dishes from the modern Thai cuisine and professional service.
WHY THAI is a place where you can successfully settle your business matters and relax during lunch or dinner.