Termalna Street 1, Poznań
phone +48 61 222 61 61

www.termymaltanskie.com.pl
10% discount
for the purchase of at least 2 hours of tickets to the Aquapark or Sauna World

The most modern and largest water sports and recreation complex in Poland using natural thermal waters, located on the shores of Lake Malta, in the very center of Poznań. On the area of 6 ha, there are 18 sports and recreational swimming pools with a total water surface of 5,000 m2. 14 rooms per 1000 m2 form the Sauna World. Professional SPA 1306 with 17 rooms with an area of 750 m2 is the best equipped spa in Poland.
Termy Maltańskie consists of four zones:
SPA 1306 is the largest and best equipped SPA in Poland in an oriental arrangement. 17 professional offices and suites meet the expectations of the most demanding guests. The unique multi-stage ceremonies from Morocco (Rasoul), India (Ayurveda) or Turkey (Hammam) allow not only to bring out the natural beauty, but also to break away from everyday life, bringing relief and deep relaxation. Treatments and baths performed on the basis of natural thermal water (taken from a depth of 1306 m) provide the possibility of effective preventive health care, regeneration and rehabilitation. This is a place where body care goes hand in hand with attention to inner harmony and balance.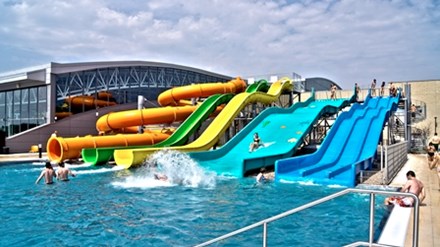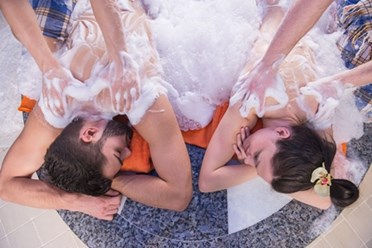 Sports Pools is a complex of full-size swimming pools of a world standard, designed with the organization of the largest sports competitions in mind. A 50-meter Olympic swimming pool, a 5-meter-deep swimming pool, a jumping tower, a gym and saunas are ideal conditions for comprehensive swimming, water polo, diving, synchronized swimming and diving training. It is a unique place for both water sports enthusiasts and high-performance athletes.
Aqua Park is a water world of fun and relaxation for the whole family. The largest Aquapark in Poland has 16 different swimming pools, 13 slides, an outdoor beach, jacuzzi, curtains and water jets. The swimming pool with sea waves and wild rivers is a paradise for lovers of thrills. A pirate ship, a climbing wall and a children's land of fun await the youngest adventurers. The biggest attractions are pools with therapeutic thermal water and hot outdoor pools available all year round. It is a perfect place for active rest and relaxation.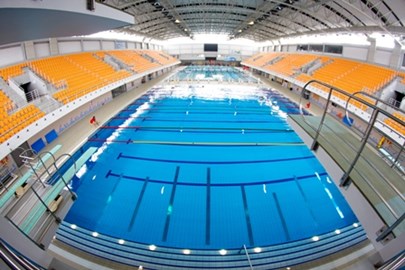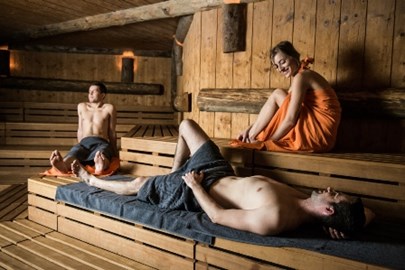 The world of saunas is a unique zone of regeneration and relaxation. It is like the lost city of Angkor hidden in the Cambodian jungle. There are several types of saunas: with color therapy, a flower bath, outdoor saunas made of 200-year-old Kelo wood and a panoramic sauna, a Turkish bath, a snow cave and a graduation tower. The tepidarium and the green terrace are the perfect complement to this relaxation area. A visit to the Sauna World is an unforgettable experience for both body and spirit.