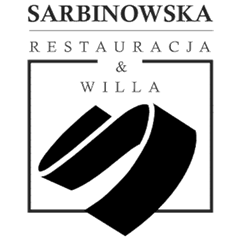 Obodrzycka Street 63, Poznań (corner with Sarbinowska Street)
table reservations:
phone +48 538 007 077

www.sarbinowska.pl

We invite you not only to the restaurant for delicious Polish and Mediterranean cuisine, but also to our deli shop. We offer selected wines from around the world, homemade preserves, unique and practical kitchen accessories, baked on the spot, fresh and fragrant bread or original confectionery.
We organize special events - family and company events for our guests. We encourage you to use ready-made packages containing menu suggestions and the concept of the event.
We also invite you to familiarize yourself with the calendar of events that take place in the restaurant and many events organized by Sarbinowska, especially musical.
We want the Sarbinowska Restaurant to become a meeting place and a space for local initiatives. If you have an interesting idea for organizing your event in Sarbinowska, write to us - we are open to any suggestions and ready to cooperate.
Book a table at the Sarbinowska Restaurant
and enjoy meeting your loved ones in a unique atmosphere and beautiful interiors.