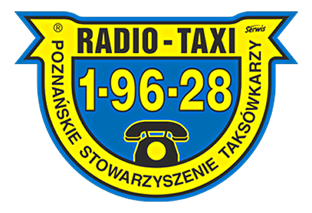 Zielona 8 Street, Poznań
phone +48 61 196 28
mob. +48 618 519 519

https://www.poznan-taxi.pl/
We are the only ones to take you straight from the fairgrounds!

Poznań Taxi Driver Association was established in 1990. Two years later, it launched one of the first Radio-Taxi in Poznań under the number 519-519. During 25 years of operation, we have acquired 400,000 regular customers. Currently, our Association has the most modern radio communication system on the Polish market, connected to a computer and telephone system.
Orders from clients are accepted via telephone lines, SMS gates and website. State-of-the-art computer hardware and software guarantees fast and optimal shipment of taxis on orders.
We have cars of proven good brands in impeccable technical and aesthetic condition. Drivers speak many foreign languages, including English, German and Russian.
We have vehicles to transport more people (5-8).
Our Association attaches great importance to reliability, work discipline and aesthetics of both drivers and vehicles. We are the only corporation in Poznań in which smoking in vehicles is completely prohibited.
We actively cooperate with many companies, hotels, restaurants and as the only taxi corporation we serve the Poznań International Fair (our vehicles are available on the MTP premises at a specially prepared TAXI stop). In the field of cooperation with business clients, we can boast many achievements. We have extensive experience in servicing large events.
Our taxis have successfully provided communication at the largest Poznań and national projects such as: Climate Conference in 2008, monthly fair events or the service of the Polish Presidency 2011. It is not without significance that our taxis are available in every region of Poznań and the travel time to the customer is very short, 5 to 7 minutes. When serving institutional clients, we realize that an important aspect of contracts is the method of settlements.
Therefore, to meet your expectations, we have a wide range of contract finalization options. Our taxis are also equipped with payment terminals and support all popular types of cards: Visa, MasterCard, American Express, etc.