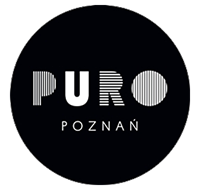 Stawna Street 12, Poznań
tel. +48 61 333 11 60

www.niftyno20.pl

At Puro Poznań, you are always at the center of events.
Puro Poznań is an eclectic mix of modern design, selected works of art and decorations. The hotel is located in the heart of the Old Town, within the former Jewish district and not far from the Old Market Square and the most important monuments, shops, restaurants and cafes.
Elegant, modern and functional
Elegant, modern and very, very functional. Our rooms have been designed with you in mind. Furniture from renowned manufacturers such as Vitra or Hilding and a lot of natural light create ideal conditions for relaxation. Depending on whether you want to work or relax, one click on the tablet is all you need to do to conjure up the mood you want.