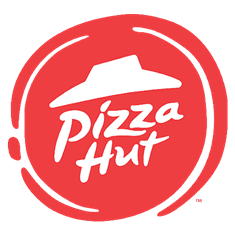 in Poznań (the closest) in the Shopping Center Avenida
Stanisława Matyi Street 2, Poznań
phone +48 519 191 279

www.pizzahut.pl
10% discount on the entire order
(alcohol excluded)

Pizza Hut at Galeria Avenida is located next to the train station and bus station. In addition to pizza, the restaurant also serves pasta, salads, appetizers and various types of drinks. Pizzas can be eaten on PAN dough known all over the world for being fluffy and served in a pan, crispy traditional, very thin tuscani and traditional with cheese in the edges.
Guests can also use the salad bar. For those who have time, the restaurant offers a lunch set in the Quick Lunch Zone, which includes a soup and a main course, guaranteed to be served in 15 minutes. You can also order take-away or slice pizzas.
The restaurant is located at Galeria Avenida on level +2, at the exit to parking E.