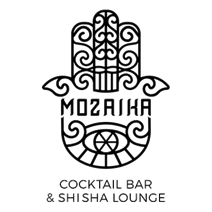 Wrocławska Street 14,
Poznan, Poland

https://www.facebook.com/mozaikalounge
http://www.mozaikalounge.pl/

Mosaic is more than just a restaurant and a shisha bar. It is a space for meetings with friends, family and relatives. You can plan an occasional party here as well as a spontaneous exit. The kitchen serves original oriental dishes taken from Turkish, Tunisian, Lebanese and Moroccan cuisine.
In addition, chill with shisha and cocktails - from the very classic ones to inspiring seasonal flavors.