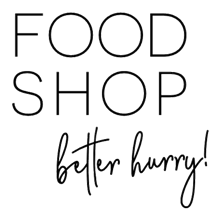 FOOD SHOP better hurry
Dąbrowskiego Street 3, 60-838 Poznań
tel. +48 722 333 206

https://betterhurry.pl/
Here you will eat quickly and efficiently, take out meals and even complete the menu for the whole day!
AND GO!
The menu includes, among others breakfast and lunch sets, salads, cocktails, wraps, fresh juices, sandwiches, lemonades, hummus, bubble tea. On our shelves you will find products that you can eat warm. We prepare fresh products for you every day,
come and try it!