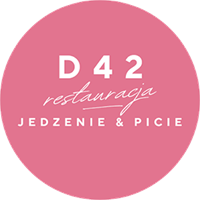 Dąbrowskiego Street 42,
60-843 Poznań

Reserwation: +48 797 997 994

https://www.dabrowskiego42.pl/
https://www.facebook.com/dabrowskiego42



We are located in a 150-year-old, atmospheric building at ul. Dąbrowskiego 42, which is an architectural pearl of Poznań's Jeżyce. The unique, meticulously restored interior, professional service, careful selection of wines and good music will allow you to enjoy the dishes of our original cuisine with real pleasure. We create unique and unique dishes with passion, constantly striving for perfection, because cuisine is a journey and a process.
We are proud to prepare our dishes from the freshest and best ingredients. We treat even the simplest raw material with great respect. We adhere to the French saying faites simple - cook simply - focusing on getting the best out of the ingredients. We want our guests to turn the daily activity of eating into a celebration of one of the basic pleasures of life. By combining traditional flavors with a modern approach to cooking, we want our kitchen to be perceived as innovative, elegant and modern.
We do not forget about healthy eating both for you and the environment. We are happy to serve vegetarian and vegan dishes, we take into account all dietary exclusions. We take the idea of zero waste seriously.