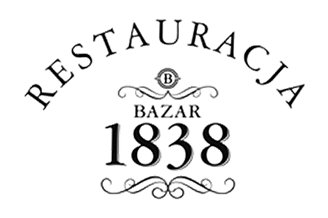 Paderewskiego Street 8
phone +48 61 222 68 64


www.bazar1838.pl
5% discount on gastronomy

Bazar Poznański, located at the corner of Paderewskiego and al. Marcinkowski is one of the most important symbols of Poznań. From the very beginning, it was a place eagerly visited by eminent figures such as Wojciech Korfanty, Ignacy Paderewski, Józef Piłsudski and Henryk Sienkiewicz.
Before the war, Bazar Poznański housed a famous restaurant, known for its good cuisine and cellars, in which the largest part of its property was stored. Its heyday lasted until World War II, when the German army removed exclusive equipment and stocks of fine wines, and the building was seriously damaged. Only in 1990, when the rightful owners regained this unique place, the Poznań Bazaar began to regain its former glory.
Restaurant "Bazar 1838", opened in July 2012, refers to history and is a special place for everyone who appreciates the taste of dishes and the way they are served. Here, traditional Polish cuisine has a modern twist, complemented by stylish and warm interiors in the oldest part of the Poznań Bazaar. Many years of experience of an excellent chef, Jacek Fedde, supported by work in many renowned foreign restaurants, including: in Ireland, France, and even in the Caribbean, has resulted in the freedom of culinary creations, and the restaurant's philosophy, according to which all dishes are made from fresh , carefully selected and locally available products is reflected in the seasonal menu. Combining tradition with modernity, the restaurant's cuisine pleasantly surprises the palates of its guests.